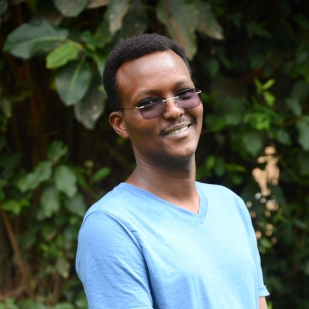 Abdikadir is a professional in Project localization, implementation in track to the budget and quality standards. He currently works as a National Expert for Education and Employement Promotion with GIZ in Somalia.
.
Focus of Social Change Initiative
Ahmeds' SCI focused on empowering youth and women who are among the marginalized groups that are discriminated from the politics and decision-making table. His initiative was implemented in Hargeisa Somaliland, Bossaso, Puntland, Kismayo Jubaland and Mogadishu with 200 beneficiaries.
.