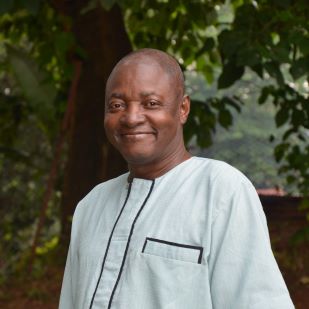 Edmond Kposowa is a community-based Peace and development practitioner passionate about poverty reduction and creating peaceful and inclusive communities for sustainable development in northern Sierra Leone. He has over 15 years of experience working in development, implementation, monitoring and evaluation of grass-root peacebuilding and development projects.
.
Focus of Social Change Initiative
Edmond implememnted a Social Change Initiative aimed at Improving food Security & Resilience of vulnerable communities in Northern Sierra Leone.
Through the initiative, he trainied  youth and women farmers on conservation agricultural practices to improve food productivity in Sierra Leone.
.