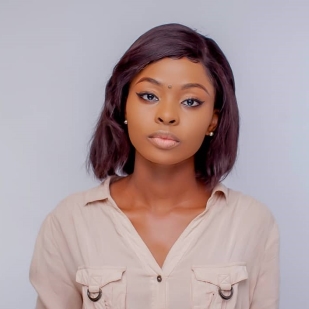 Grace Anuforo is a Gender Equality advocate, a School Administrator and a Public Health Professional who is working to reduce child marriage among girls in Northern communities of Nigeria through access to Education. She has worked in the Education sector for over 6 years and she's passionnate about gender equality (SDG 5) which prompted her to establish a noprofit youth-led initiative in 2015 that advocates for Free Education Scheme for Girls in Northern communities of Nigeria and promotes Literacy development for children in underserved communities.
.
Focus of Social Change Initiative
Grace implemented a Social Change Initiative titled Literacy programme for Girl-child Beggars in Sagamu-Ogun, Nigeria. She focused on providing literacy education to girls in low income communities in Nigeria, through teaching them basics on how to read and write at elementary level.
.